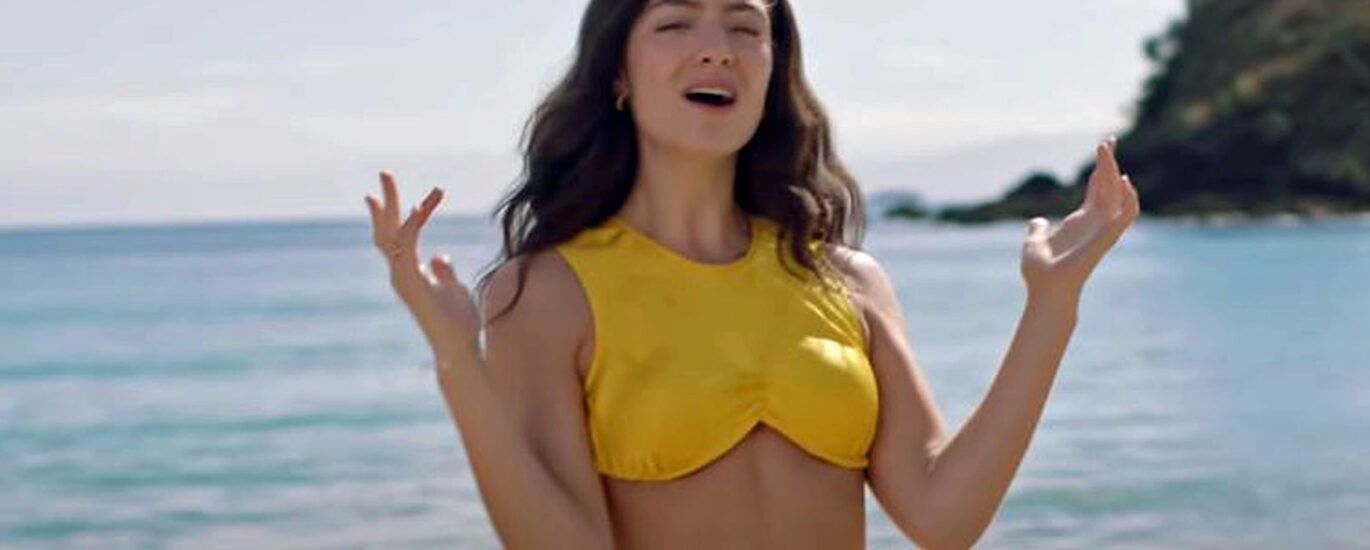 Undoubtedly talented, Lorde got the world jamming to her beat for the past years. So, when news of her brand-new album came out, fans could hardly wait to get their hands on it. And now that it finally dropped, tensions were eased, fantastic beasts were enjoyed, and a cover photo became the talk of the town.
Here are my thoughts on Solar Power:
How can we not talk about that butt first?

Amazing summer, chilling, swimming, and laid-back vibe in one image with a few yet striking elements on it. I have to give it to Olivia Rodriguez. You can feel the sun on your face just by looking at the cover photo.

On second thought, gingerly leaping over cobblestones while barefoot may not be the best idea. 

Is Lorde wearing a one-piece or a leotard and bikini?

This cover photo is true to Lorde's star sign: Scorpio. An hour of reading Google search results made it known to me that Scorpios exhibits exposure and aloofness but behind their gorgeous façade lies a sensitive soul". A Scorpio could have also created this photo.

Was this taken on a beach? And if so, what beach did Lorde choose to let her spirits out?

Does the title "solar Power" have to do with renewable energy or simply enjoying the sun? Perhaps it's both. Tell us, Lorde!

Did Lorde dye her hair for this, or did the sun just do its magic?
How about you guys? What are your thoughts on the cover photo? Sound off below so we can compare notes!